Chainalysis published an analysis on the global adoption of cryptocurrencies in 2022 on September 14. The analysis indicated that Vietnam had the greatest rate of cryptocurrency adoption, followed by the Philippines and Ukraine, with the United States in fifth place.
According to the survey, the prominence of developing nations in the adoption index, which stood out last year, has continued into this year. Vietnam, the Philippines, Ukraine, India, and Pakistan are categorized as lower-middle-income nations by the World Bank. On the other side, Brazil, Thailand, Russia, and China are upper-middle-income nations.
Only the United States is alone among the top 10 highest-income nations.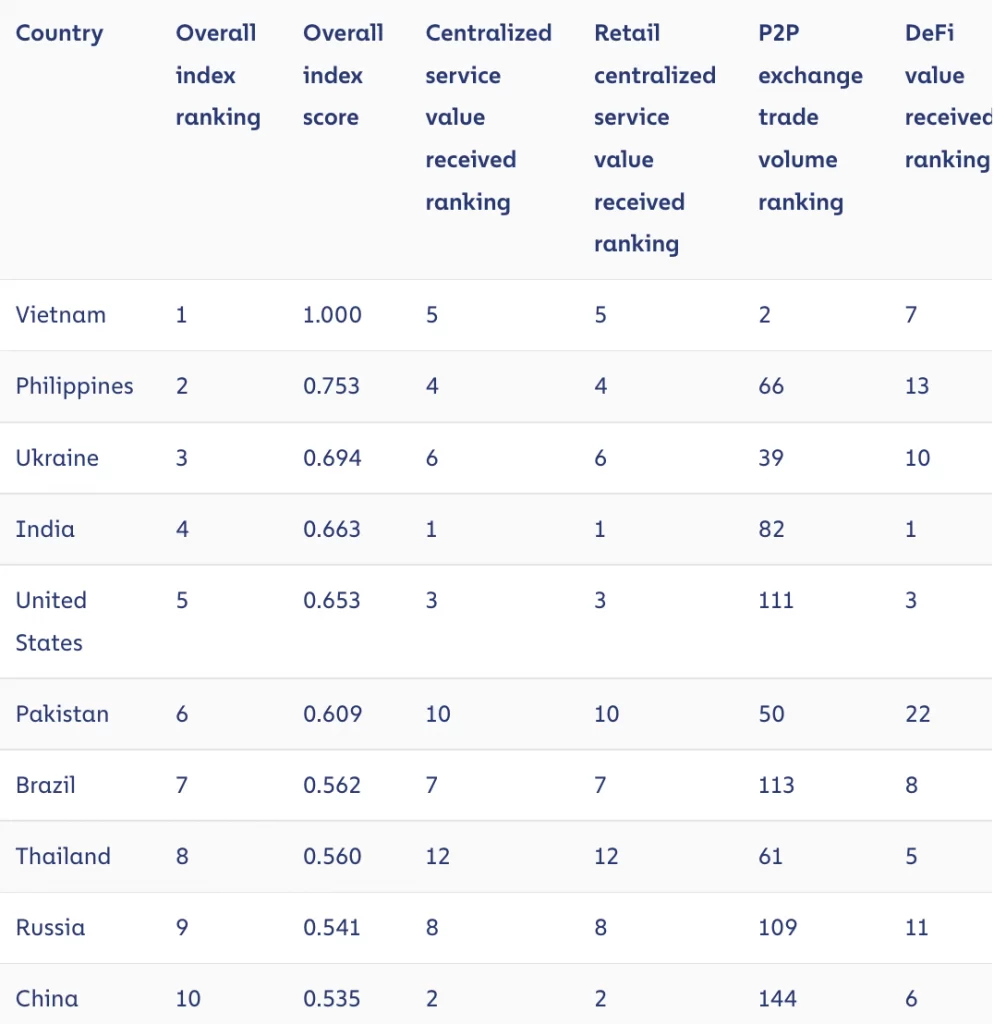 This year was Vietnam's second straight year at the top of the crypto adoption leaderboard, with the country placing in first place.
In 2020, the United States ranked sixth, in 2021 ninth, and in 2022 fifth. Even though it saw a little drop in ranking from 2020 to 2021, the United States still occupies the middle position and is the only high-income nation with such a high adoption rate.
China was placed thirteenth last year, but made it into the top ten this year. According to the survey, China is particularly good in centralized services, which increased adoption. According to the World Bank, the country's prohibition on crypto trading was either ineffectual or laxly implemented, since it had no influence on the adoption increase.
A further feature of the research was the adoption rate. Global crypto adoption decreased as a result of the bad market, but remained above pre-bull market levels.
Since the middle of 2019, adoption rates have been rising significantly, according to the research. The adoption rate hit a record high in the second quarter of 2021 and has fluctuated since then. The study reveals:
"[Adoption rates] have declined in each of the previous two quarters as a result of the bear market we've entered. Nonetheless, it is essential to remember that worldwide usage remains substantially above its levels prior to the 2019 bull market."