Bitcoin (BTC) has seen almost two months of rangebound price moves after hitting $30,000 — and new data hints why.
Market and Bitcoin has once again walked through a minor crisis on the price approaching $30k. That level has the potential to trigger an even broader sell-off in the cryptocurrency market. The quick rebound suggests that the bulls are willing and able to defend the critical round level.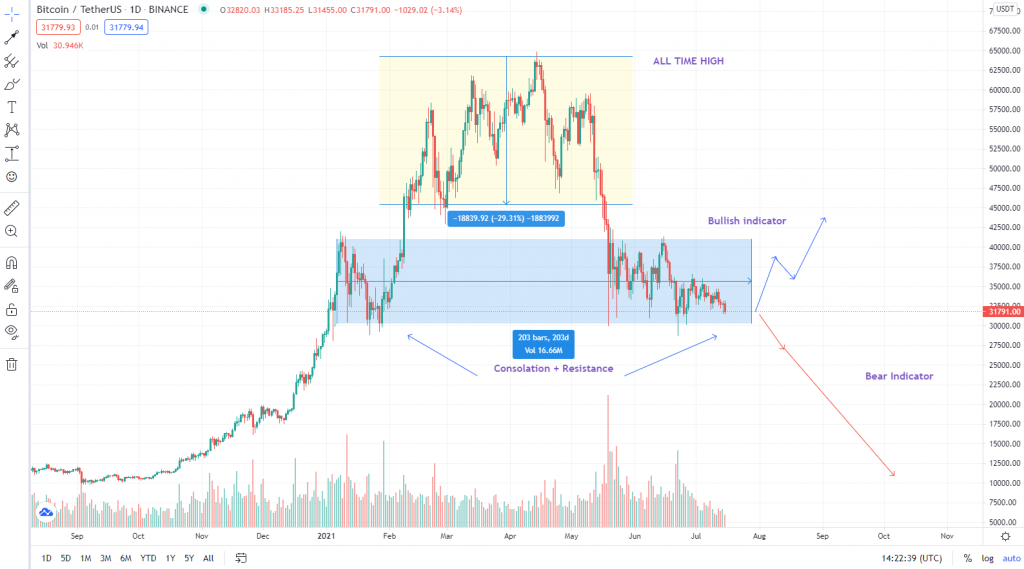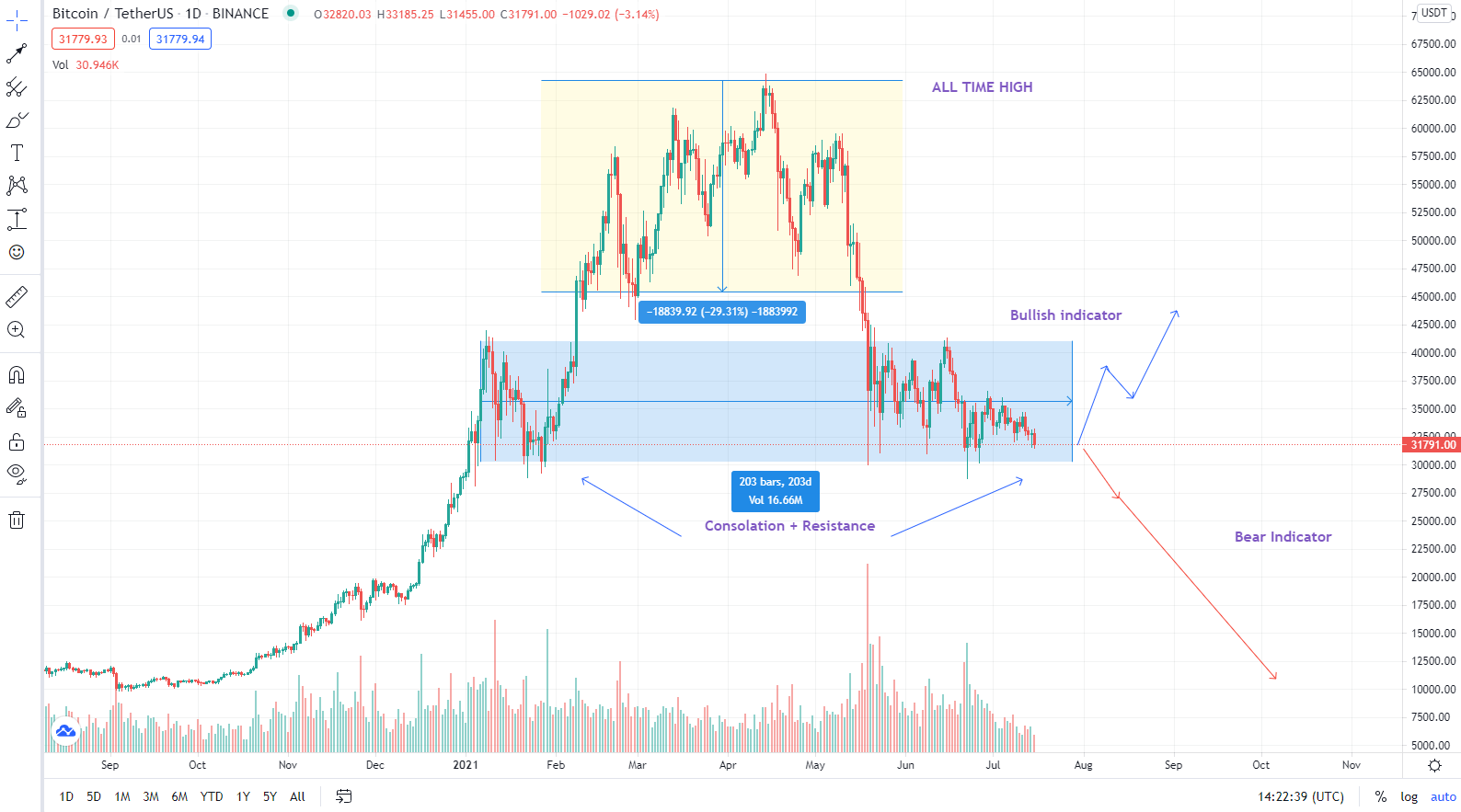 Bullish forecast if it breaks level
While bitcoin is trading around 31.000$ and fighting to break up the last resistance to go back to 40.000$ area if the bulls keep pushing and break the last support we will see the possibility to turn off the market and get into bullish signal again.
Bear forecast if it breaks level
If bitcoin passes 28000$ we will turn into a really fear market with possibilities of dropping below it. The bears were pushing for the past weeks and closing their positions for the bull pressure. This is a huge battle where we will see a clear forecast on the end of July where people get into holidays.
Amid the unease, some voices caution that it is only a desire to interpret events to push one's own narrative, bullish or bearish, which is at play.
Bitcoin itself, meanwhile, is not as weak as price suggests, as fundamentals confirm.
"Regardless on your risk appetite, strategizing now is key, so as not to miss the next wave in this current Bitcoin supercycle," Stack Funds concluded in its latest report released Thursday.
Commisioner about BTC
"Important Commissioners are discussing about the regulation of the markets a matter of fact, under the OCC last year, we approved that banks could custodian it, in fact it would create more opportunities for new institutional investors and the reason we did that is because we wanted to make sure that this was becoming in the regulated world."