Ether flipped the $3,800 mark on major exchanges two hours ago. Coinfomania reported that the $3,700 resistance fell prey to the raging bulls as ETH hit the mark for the first time since September 6 in response to the milestone.
Current price actions by the largest alt was predicted as the analyst tried drawing insights from previous price actions. it stated that recent price performance also suggests that crypto's second largest coin has not had a tremendous increase in the previous October. The highest the coin surge is by 7%. A defiance of the established pattern may result in ether hitting $3,700 with eyes set on the $4k resistance.
Coinfomania predicted that ether may experience a dull month, but the surges are exceeding that of a dull month. Why?
A Drop In The Supplied Quantity
We have noticed a gradual drop in ETH supply since the start of the month. With the decrease in supply and the steady increase in demand, scarcity is birthed. The chart below shows ether's supply reducing from a peak 14,000 to 1,400 as of the time of writing.
If the dwindling supply persists, we may to see the largest alt surge higher than $4,000 as scarcity increases. A filling of the gap between demand and supply may result in a revert to the dull movement the coin once had.
Bitcoin Hits $60k
The most valued have been causing a lot sleepless nights for the bears as another candle worth more than $2k presents itself. This new candle is the proof of BTC hitting $60,000 barely and hour to the time of writing.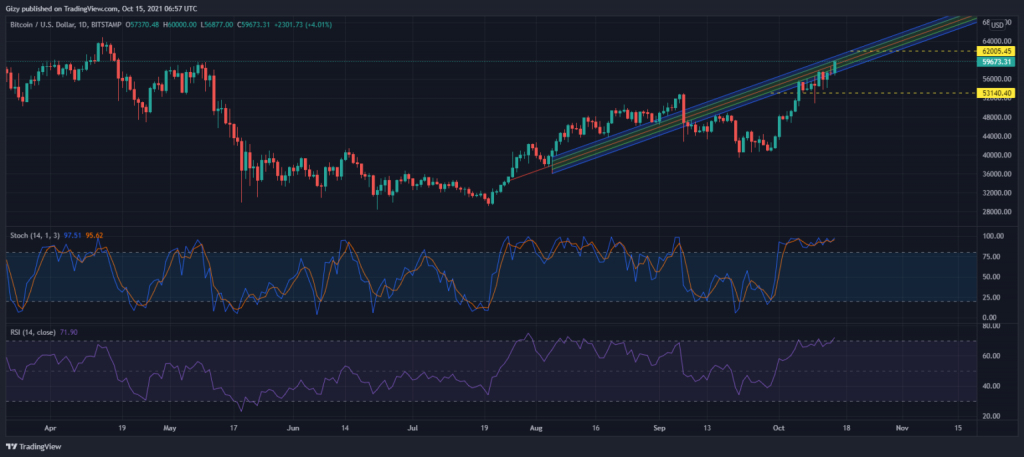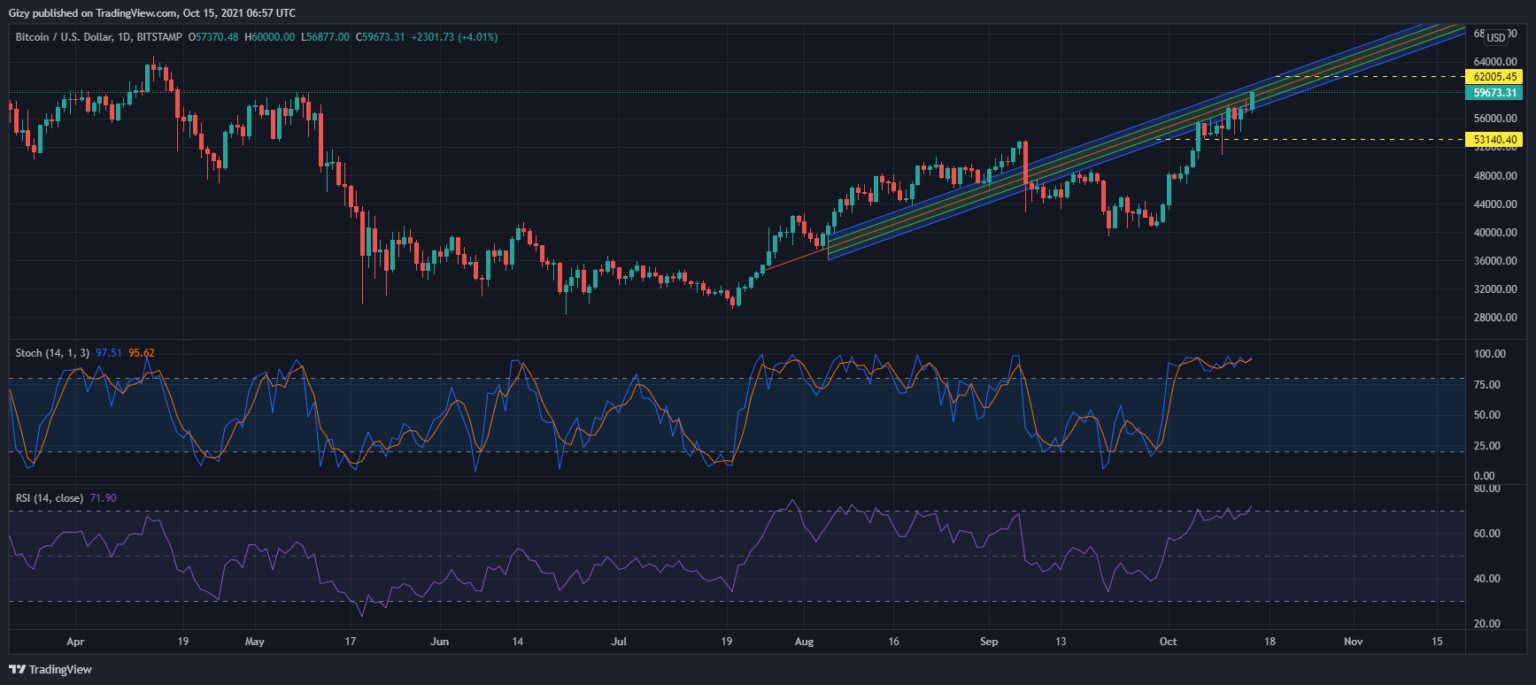 The move prompted the Relative Strength Index (RSI) to join the list of indicators blaring warnings. Bitcoin crossed 70 on the RSI chart making it an oversold asset. Stochastic oscillators remain bullish but hinting at a possible retracement soon. With the $60k resistance down, BTC aims for $62,000.