What is Tezos?
Tezos (XTZ) is a blockchain network that is connected to a digital token known as a "tez" or "tezzie." Tezos is not dependant on tez mining. Instead, token holders are rewarded for participating in the blockchain's proof-of-stake consensus method.
Tezos was beset by delays and legal concerns after a promising start and a highly successful initial coin offering (ICO). Tezos, on the other hand, survived the Bitcoin bear market thanks to its unique proof-of-stake system. Between October 2019 and February 2020, the price of tez more than tripled, reaching new highs. Tezos maintained its popularity in 2021, and it is still among the top 40 cryptocurrencies.
History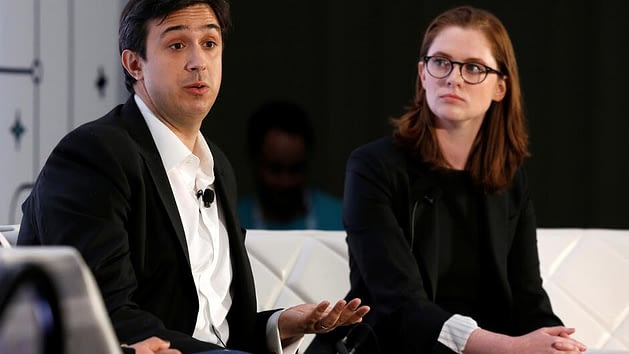 Tezos' origins begins in 2014, when Arthur and Kathleen Breitman, co-founders, began working on their next-generation blockchain. The Breitmans' goal was to make Dapp creation easier and to create a unique decentralized ecosystem to meet the demands of the digital economy.
In September 2018, Tezos made its debut in Switzerland. Tezos used a dual company approach, as did many other projects in the field. Tezos was founded by Dynamic Ledger Solutions, a business that specializes in distributed ledger technology (DLS).
In addition, the organization raises funds through a foundation. The Tezos Foundation is the name of this non-profit organization. Importantly, the Tezos Foundation is the entity in charge of all operating funds, including those raised during the ICO.
Tezos jumped first into the market. In 2018, the firm hosted a world-record-breaking uncapped ICO. The event went off without a hitch. In just under two weeks, it was able to secure $232 million in Bitcoin and ether. The event's success garnered international headlines. It also aided Tezos' ascension into the limelight.
XTZ was given to investors in exchange for their Bitcoin and Ethereum. The Tezos ecosystem's utility token, XTZ, is sometimes known as tez or tezzie. XTZ allows users to pay for services and execute smart contracts. There are now 741,546,948 XTZ in circulation.
Tezos has never stated how much XTZ it wants to issue in total. Developers left this option accessible in order to ensure that their platform never reaches market capacity.
How it Works
The backbone of the XTZ platform is made up of three major protocols.
The following are some of them:
Network Protocol
The network protocol's purpose is to identify blocks and disseminate them throughout the chain. It essentially connects the "gossip" network and the entire protocol. The network protocol covers everything nodes need to keep the network running well, such as downloading the blockchain's current status, connecting users, and publishing completed blocks to the network.
Transaction Pool:
The transaction protocol determines whether or not a transaction is valid. It keeps track of all blockchain data, especially that which is crucial to facilitating peer-to-peer transactions and blockchain activity.
Consensus Protocol
The consensus protocol allows the platform to reach a consensus on the blockchain's current state. The DPoS model comes into play here as well. Any blockchain update, addition, or upgrade must be voted on by the platform's stakeholders under this protocol.
The platform's network shell is what connects all of these distinct protocols. The "blockchain protocol," which combines the transaction and consensus protocols, is also referred to by the network shell.
The blockchain protocol's shape is also the result of all network updates and revisions. The blocks that stakeholders add to the chain — which may contain transaction information or protocol updates — are allowed to execute changes to the whole network to enable the platform's ability to "self-amend."
What Makes it Unique?
Tezos' governance is one of its distinctive features. To formulate new design decisions, most early blockchains rely on development teams and mining communities. Tezos, on the other hand, tries to incorporate the decision-making process within the user network itself. It generates incentives for user participation in the core development process as a result of this system. This decentralizes maintenance and democratizes the development process.
Tezos' developers were also aware that some important attributes needed to be maintained throughout time. Tezos verifies that these qualities are preserved using formal mathematical proofs.
As a result, the Tezos network will stay decentralized. Tezos has a mechanism that allows for collaborative decision-making, despite the fact that other blockchains are decentralized.
Conclusion
The fascinating thing about cryptocurrencies is that blockchain technology is still improving, and many problems remain to be solved. At the moment, a number of programmable blockchains are vying for market share with Ethereum, the market leader. Although it was the first to market, it faces network congestion and hefty fees.
Tezos is undoubtedly a contender, and its latest tokenized asset deal demonstrates that its technology has real-world applications. However, it hasn't seen the same price increases as its competitors. That gain could still happen, but there's a risk investors won't be able to forget about the company's first issues.